Back to Congress Information
Accommodation
To help with your accommodation requirements, ISAPS have secured special rates for you at the below hotels.
Royal Olympic Hotel
Royal Olympic – A family 5-star hotel at the Centre of Historical Athens
The Royal Olympic Hotel is a family 5-star hotel, situated right in the heart of historic Athens, with a rooftop bar and restaurant boasting stunning close up views of the ancient Acropolis. This hotel is located just 4km from the ISAPS Olympiad Athens World Congress venue.
The hotel is situated in front of the famous Temple of Zeus and National Gardens and it is only a 2 minute walk to Acropolis Museum. This 5-star hotel is located in the heart of the city and has been selected due to the number of 'greek masterpieces' guests can admire and view from the hotel.
Divani Caravel Hotel
Divani Caravel - a stately 5-star downtown hotel with rooftop views of the city
The Divani Caravel offers 5-star service and panoramic rooftop views across the entire city and its major attractions. Fusing contemporary luxury with imitable elegance, the hotel is located in one of the city's most vibrant neighbourhoods.
A member of The Leading Hotels of the World, Divani Caravel exemplifies refined luxury and exceptional service. This stately downtown hotel is 3 km from both the iconic Acropolis of Athens and the Parthenon temple and it is conveniently located within a 10-15 minute walk from the ISAPS Olympiad Athens venue.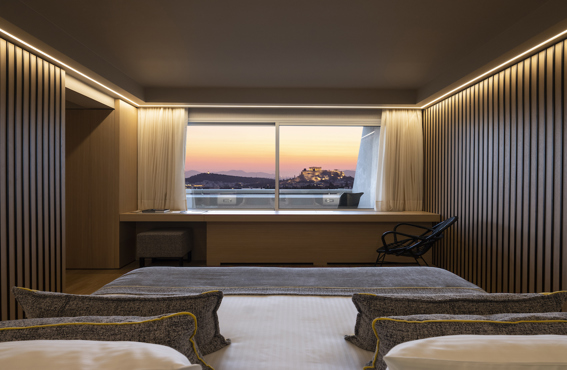 Divani Caravel Hotel
Leof. Vasileos Alexandrou
2, Athina 161 21, Greece
Tel.: +30 210 720 7000
E-mail: info@divanicaravel.gr

Instructions for booking:
Please click on the link below 'Reserve your room'
Enter your arrival/departure date and the number of adults
Use the booking code ISAPS2023 to access the special rates